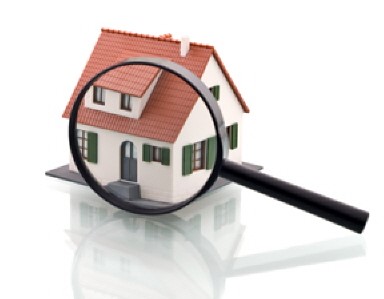 Pennington County Assessor's Office
The County Assessor's Office is responsible for estimating the market value and determining the legislative classification of all property in Pennington County for real estate tax purposes. Valuations must meet the standards established by Minnesota Statutes and the Minnesota Department of Revenue.


Business Hours
Monday through Friday from 8:00 a.m. to 4:30 p.m.
218-683-7029
Information and Resources
Information
The estimated market value and classification are based on the condition and use of the property as of January 2nd of each year. Notices of values and classes are mailed to the property owners in the spring of the year. If they disagree with the value or classification or have a question on the notice they received they should contact this office. If they feel they need to appeal the value or class further, there is information on the Notice as to the process. After the appeal process, the values and classifications are set and used for property tax for the following year. For personal property mobile homes, values and classifications are assessed for property tax the same year.

Download the Property Tax Refund Forms and Instructions here.
Homestead Classification
For your convenience, please find a blank copy of the Homestead Application below. In order to receive Homestead classification a homeowner must fully complete a Homestead Application and return to the Pennington County Assessor's office. Owners are not required to file a new application each proceeding year. However, the Pennington County Assessor's Office may require a new application or other information to verify the homestead status. Owner's are advised to inform the Assessor's Office within 30 days when vacating the property. New homeowners have until December 31st of the following year to file for homestead, provided they occupy the property by December 31 of the following year. Please contact the Pennington County Assessor's Office with any questions, (218) 683-7029.
Properties which are occupied as a primary residence by the owner or a qualified relative of the owner may qualify for a homestead. Occupants should contact the County Assessor's Office and fill out a homestead application or a relative homestead application. Homestead is a property tax reduction intended to keep taxes lower on owner/qualified relative occupied homes.
Special Homestead Applications:
**Notice**
You must notify the assessor within 30 days if you move, sell your property, or your marital status and/or occupancy of your spouse changes. If you fail to notify the assessor within 30 days, the property may be assessed a penalty. The Notice to Move document listed below is provided for your convenience.
Special Program Applications and Verification Forms
Recent Sales
Public Information Disclaimer:
The following files contain information to the public regarding recent sales in Pennington County. This data is provided for informational purposes only. The information is provided "as is" and without warranty of any kind, expressed, or implied. In no event shall the Assessor be liable for any damages or losses arising from the use of or reliance upon the data or information provided by the Pennington County Assessor's Office. All users assume full responsibility for their use of this data and information
Data has been broken up into five categories. Agricultural sales include any sale of land over 20 acres including over 20 acre vacant lots. Commercial sales include business property sales. Rural residential are primary residences on lots less than 20 acres. TRF residential sales are primary residences within the city of Thief River Falls MN. And vacant lot sales are sales of land under 20 acres.
TRF Residential Sales 2020-2021 TRF Residential Sales 2021-2022
Rural Residential Sales 2020-2021 Rural Residential Sales 2021-2022
Agricultural Sales 2020-2021 Agricultural Sales 2021-2022
Commercial Sales 2020-2021 Commercial Sales 2021-2022
Sales Searches Electronic Certificates of Real Estate Value
Please be advised the Minnesota Department of Revenue (DOR) has required the conversion from paper "Certificates of Real Estate Value" to an "electronic Certificate of Real Estate Value" (eCRV). eCRV's should be accessed via the State of Minnesota website:
There are three search options: Custom, eCRV ID and Parcel ID. A custom search can be searched by county/jurisdiction, property use group, and sale date range. The State of Minnesota maintains this program.
Frequently Asked Questions
1.What is an Estimated Market Value?
The Estimated Market Value (EMV) is what the assessor estimates your property would likely sell for on the open market. Minnesota Statute 272.03 Subdivision 8 defines market value as 'the usual selling price at the place where the property to which the term is applied shall be at the time of assessment; being the price which could be obtained at a private sale or an auction sale, if it is determined by the assessor that the price from the auction sale represents an arm's-length transaction. The price obtained at a forced sale shall not be considered.
2. How Does the Assessor Measure Market Value?
By reviewing the selling prices of similar properties in local areas. A Certificate of Real Estate Value is completed on all real estate transactions and a copy filed with the Assessor. By studying the certificates, Assessors have a good idea of what other properties will sell for. Another method of determining value is based on the current cost of replacement less all depreciation that has occurred.
3. Why Does My Value Increase When Nothing Has Been Done to My Property?
Supply and demand create market value and Assessors measure it. As demand increases and the cost of buying a particular property increases, other property values rise also. Your property becomes worth more, even though no improvements were made and you have no intention of selling it.
4. How Close to the "Actual" Value of a Property is the Assessors Value?
According to State Statutes, properties are to be assessed at Market Value. Because it is impossible to achieve 100% of market value on every property, the acceptable median sale range by state standards is from 90% to 105% of market.
5. What If I Think My Property is Over Assessed?
Assessment records are public information, and you can compare your assessment with other properties. If you have any questions, please call the Assessor's Office. If you still disagree with the assessment, there are formal appeals you may take.
6. How can my value change every year?
The market values can and often do change every year. Reassessments and physical inspections are conducted at least once every five years. The State of Minnesota requires that county assessors conduct a sales ratio study every year in every area of the county. These studies show if the market values are too high or too low. Assessors are then required to adjust values to comply with the findings of the study. If the county does not respond appropriately the study's results, the county may be required by the State to increase or decrease values after the appeal meetings. State increases or decreases may not be appealed by the property owner.
7. Why did my taxes go up even when my value went down?
This has been a very common scenario in recent years when the tax levies have increased but the valuations of properties have decreased. Keep in mind that values are only one part of the tax equation. Here's a simple example: If all property values in a city go down 10% but the amount that the city needs in taxes goes up 3%, then each property's tax bill would likely go up by 3% if all other factors are held constant. This is because the share of the tax burden on each parcel has remained the same when taxes increased.
8. What are the approaches to valuing property?
Assessors may use three approaches or methods to value property. These are the cost approach, the sales comparison approach, and the income approach. The cost approach considers the cost to build and develop a property and then removes depreciation due to age and other factors. This method is usually more reliable on newer improvements.
The sales comparison approach utilizes sale prices of similar properties as a measurement of market value. This is often used in property tax assessment since it is an easily explainable and reliable way to show value, especially for residential and seasonal property.
The income approach converts the anticipated benefits of future income and sale of a property into a present value. This is most commonly used for commercial, industrial, and apartment property since income is a primary reason for ownership of these properties.
9. Why do some parcels with similar values have huge differences in tax amounts?
This question has a complex answer that cannot be fully explained here. The primary and most common reason for big differences would be due to classification. For example, an agricultural homestead has a much lower tax rate than most others. The ag homestead classification also has additional tax credits that other classifications do not receive.
Another reason for large differences is due to the local tax rate. This rate is determined by the County Auditor. The rate is less in areas with more market value and lower tax levies.
10. If I purchase a property for less than the Estimated Market Value, will my value go down?
The Estimated Market Value (EMV) doesn't automatically go down because someone pays less than the County's EMV. The EMV is set based on a group of sales and not a single sale, even if the sale is open market. When many properties in one area sell for more than the assessor's value, then the assessor raises values. In property tax assessment, care is taken to treat similar properties equally so that owners are not paying an incorrect tax amount.
Appeal Process
Steps to Appeal
If you have a dispute with your assessed value(s):
Collect facts to show why your market value seems wrong, (for example: recent appraisal or view recent county sales of like properties from our

Recent

Sales

tab).
View the

Frequently Asked Questions

tab.

If you still have questions, contact the Assessor's Office at: (218) 683-7029.

Visit the Assessor's Office at: 101 Main Ave N, Thief River Falls, MN 56701.
If still not resolved:
Attend the Open Book meeting or Local Board of Appeal & Equalization meeting listed on your value notice.

From the Open Book meeting and the Local Board meeting, you can appeal further at the County Board of Appeal & Equalization.
Finally, if you still have a concern:
You may petition with Minnesota Tax Court.

Tax petitions may be filed after you receive your value and before April 30th of the year the taxes are payable.
For more information please visit the MN Department of Revenue Appealing Property Value and Classification page.
Department of Revenue Fact Sheet (PDF).pdf