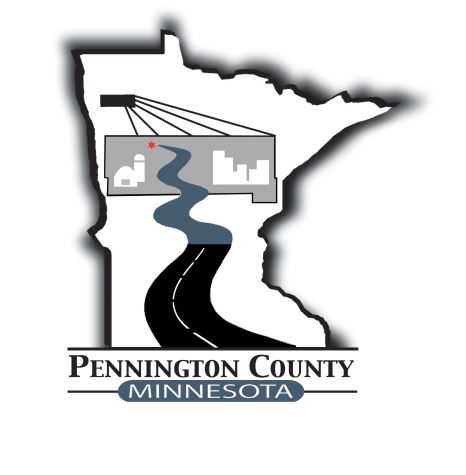 Opioid Settlement Advisory Council
On August 20, 2021, the Minnesota Attorney General's Office joined the historic $26 billion multi-state settlement agreements with pharmaceutical distributors McKesson, Cardinal Health, and AmerisourceBergen, and opioid manufacturer Johnson & Johnson. This settlement will bring more than $300 million to Minnesota counties and cities with an anticipated spending start date of August 1, 2022.
Pennington County's expected portion of the settlement is $684,371.02
Pennington County is committed to reducing the negative impacts associated with opioid use disorders by convening key sectors on an Advisory Council. The Opioid Settlement Advisory Council will guide the spending of National Opioid Settlement dollars to save lives and prevent further damage.
For more detailed background on the multi-district litigation (MDL), visit the Minnesota Attorney General's Office – Fighting the Opioid Epidemic
Minnesota opioid related data can be found on Minnesota Department of Health's opioid dashboard.The dashboard contains detailed information on overdose deaths, opioid-related hospital visits, the number of opioid prescriptions dispensed, the prevalence of substance use disorder, and more.
Johns Hopkins Bloomberg School of Public Health – endorsed by nearly 50 major organizations - created the Guiding Principles to ensure proper spending of opioid litigation funds;

Principle 1 - Spend the money to save lives.
Principle 2 - Use evidence to guide spending.
Principle 3 - Invest in youth prevention.
Principle 4 - Focus on racial equity.
Principle 5 - Develop a fair and transparent process for deciding where to spend the funding.
Download Opioid Principles PDF

According to the Minnesota Opioids State-Subdivision Memorandum of Agreement (MOA), the Public Health departments shall serve as the lead agency and Chief Strategist to identify, collaborate, and respond to local issues as Local Governments decide how to leverage and disburse Opioid Settlement Funds. In their role as Chief Strategist, public health departments will;

Convene multi-sector meetings
Lead efforts that build upon local efforts like Community Health Assessments and Community Health Improvement Plans
Foster community focused and collaborative evidence-informed approaches that prevent and address addiction across the areas of public health, human services, and public safety.
Consult with municipalities located within their county in the development of any Community Health Assessment
Collaborate with law enforcement agencies in the county where appropriate.

The Council serves to advise the Pennington County Board of Commissioners as to how to most effectively, efficiently, and equitably spend the Opioid Settlement funds awarded. Informed by the MOA, the Council will both recommend the standards by which funds are spent as well as specific projects to be funded via a Request for Proposals (RFP) process.

Ideal candidates to serve on the Opioid Settlement Advisory Council will;

Be open to learning and promoting best practices in opioid treatment, recovery, and prevention
Be champions of the work needing to be done and has the time to commit
Be familiar with the Request for Proposal (RFP) process
Help make decisions that guide how funding should be spent
Have a baseline understanding of the current work and data trends

Ideal sectors to be represented:

Legal Professional
Law Enforcement
Corrections
Public Health
Human Services
Treatment
Recovery (individual in recovery or recovery professional)
Board of Commissioners
Primary Care
Community of color and other communities affected by historical patterns of discrimination, such as Indigenous and LGBTQ+
Education
Community Member At Large (one per Commissioner district)
Addiction Medicine
Emergency Medical Services (EMS)
Local Municipality (city or township)
Veteran Services
Other
---